Woah!!! Yea, I'm still alive, I've been fricken swamped with engineering and a band back together now. I had another post, but it got eaten by John Madden, so I decided to jump in on this awesome bandwagon.
BUT FIRST OFF:
CHECK OUT MY SWEET HALLOWEEN COSTUME I BOUGHT
-HAHAHAHAH FLAME RETARDED!
CLOWN 8 , (Collegeville Costume) . The scariest clown mask ever! Size large (12-14), fits child 51″ to 56″ tall. $22.99 SOLD – TO ME.
So yea, we all need a Halloween Party. Or to go Trick or Treating together.
As you may know, I dont know shit about football. But if I were to put a team together, I would put this magical team of misfits to go to battle.
THEY WOULD BE NAMED:
GOGERT: Cool Cotton Candy/Burstin' Melon Berry
I don't want to be the owner of my team, more of a Co-owner so I put my partner in crime to be
THE MILLION DOLLAR MAN! If we start to lose, then he'd just buy off the refs. (Insert Evil Ted Laugh here)
I've hired an amazing commentary crew of the guys from Broken Pixels formally of EGM.

gotta love these guys.
The couch of my team would be none other than,
Craig T. Nelson. Yea, this guy was epic. Totally ROBUST. I mean not only does he get shit done, but he has his goofy sidekick guys to keep you laughing.
My QUARTER BACK:
Carl Weathers, either in Apollo Creed outfit or in his Predator gear. Either way this guy has an arm on him and the sass to kick your ass.
My Offensive line would be
THE TRAIL OF TEARS: The Cherokee were stripped of their rights and forced to move against their wil. So you know that you could tell them that their new home was the inzone and you wouldn't put God against them for them to get there. You can't beat a bunch of pissed off sad Cherokee's.
Tight End:
With so many jokes I could come up with here and so many tight asses I could put here I decided that my tight end should be none other than.
David Bowie….Yea I went there DAVID BOWIE BITCH.
Full BACK:
Road Block, yea, ROAD BLOCK WITH a MACHINE GUN! I dont even know what the fullback does, but Road block would just say awesome things and be a monster.
Half Back: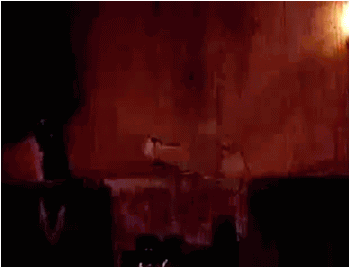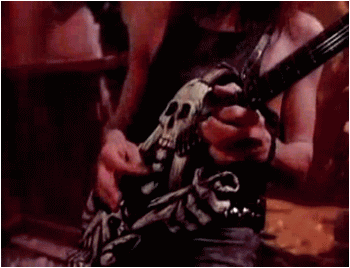 George LYNCH of Dokken. You may be like, what the hell. Well look, he just busted through a wall like the kool-aid man with a BLAZING GUITAR SOLO!!!!

I HAD TO PUT THIS AWESOME VIDEO THAT MAKES MY DAY WHEN I WATCH IT DAILY!!!
Wide RECEIVERS:
ROCKY THE FLYING CAT

and
Jeff Goldblum in a Dragster
yea, thats jeff, he has a helmet on for safety.
KICKER:
we wouldnt have to kick, because we only play with Nerf footballs.
DEFENSIVE LINE
LINEBACKERS/TACKLE
MAN O WAR!!!!!!!!!
DEFENSIVE ENDS:
Paul Bunyan
and
BABE HIS BIG BLUE OXen.
CORNERS:
Robocop
and
CHARLES BARKLEY before he got fat.
Safties:
HERE CoMES THE AXE AND HERE COMES THE SMASHER. THE DEMOLITION WALKING DISASTER!!
They even have a theme song.

on one of the final notes: All players would be paid in gym bags filled with
SACAJAWEA COINS.
oh and dont forget, I have cheerleaders, well one cheerleader.
Stacy Keibler Bitch. You can win the game, but I got the prettiest girl cheering my team on.